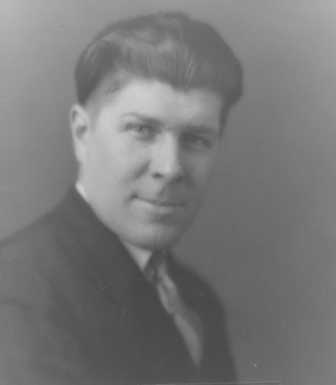 Maurice F. Cole
1893-1977
Born in Paw Paw, Michigan, Maurice Cole moved to Ferndale in 1920 and served as the 1st Principal of Lincoln High School. Cole, who was an Attorney, was the Village's Attorney before it became a City and then as City Attorney for a short period after. He was a Charter member and president of the Ferndale Memorial Association. In 1925, served as Past Commander of the Paul W. Hornaday Post 1407 Veterans of Foreign Wars. In the 30's, he was elected as an Oakland County Circuit Court Commissioner and as assistant county prosecutor. During his 50 years in Ferndale, he served on a number of boards, received many awards, and was active as a Trustee of the First Presbyterian Church of Royal Oak.

As an author, he wrote many books including the very popular "Ferndale of Yesteryear" that the Society sells at the museum.

Maurice Farrand Cole died at the age of 83 on May 5th after being hospitalized since April from a stroke. He is entombed at White Chapel Cemetery in Troy. At the time of his death, he was Historian of the Ferndale Historical Society.