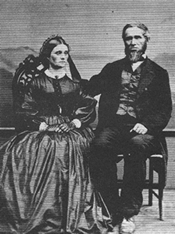 In 1859, Mr. Campbell with his wife and eight children moved to section 26 and 27 of Royal Oak Township where he bought 750 acres of land between 9 and 10 Mile, which had a road running north through it.

Campbell Road is named in honor of Welcome Campbell and remains that name north of 10 Mile today. Interestingly, the road was never an official street name in Ferndale, but was commonly referred to as Campbell Road until 1920 when it officially named Hilton Road.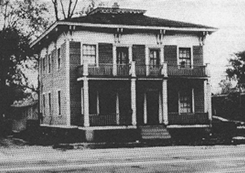 Mr. Campbell built his house a distance back from the road and when the area starting to be subdivided, it was moved closer to the main road. It was located at 2327 Hilton Road.

Years later, Mr. Campbell divided some of his land among his children. In 1890, his son David Campbell sold his 80 acres to an Ohio company who subdivided it and named it Urbanrest, our 1st subdivision.
---